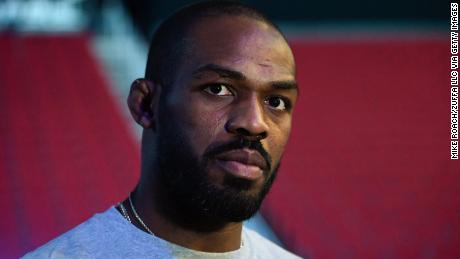 UFC fighter Jon "Bones" Jones, best known for being the
was arrested Thursday morning in Albuquerque, New Mexico for a suspected Driving While Intoxicated charge.
An Albuquerque Police Department officer pulled up behind Jones' car after hearing a gunshot in the area at around 1 a.m., according to police records. The officer found a quarter-full open bottle of alcohol in the car, the report said.
The reporting officer also found a loaded handgun beneath the driver's seat and a spent bullet casing in and around the vehicle.