France must prepare for a coronavirus epidemic, President Emmanuel Macron says, but Italy – the worst-affected country in Europe – says misleading news is creating an "infodemic".
Mr Macron is due to discuss the crisis with Italian Prime Minister Giuseppe Conte in Naples.
In Italy 528 people are infected and 14 have died, officials say, amid global efforts to stop the virus spreading.
Germany is also facing an epidemic, Health Minister Jens Spahn has said.
Italy registered a 25% surge in coronavirus cases in 24 hours, and the infections remain centred on outbreaks in two northern regions – Lombardy and Veneto. But a few cases have turned up now in southern Italy too.
Thirty-seven people have now recovered in Lombardy, civil protection chief Angelo Borrelli said.
Italy's Foreign Minister Luigi Di Maio told reporters that an "infodemic" of misleading news abroad was damaging Italy's economy and reputation. He said all the infections in Italy could be traced back to the two outbreaks in the north.
Italy's tourism association Assoturismo says March accommodation bookings are down by at least €200m (£170m; $219m) because of the virus.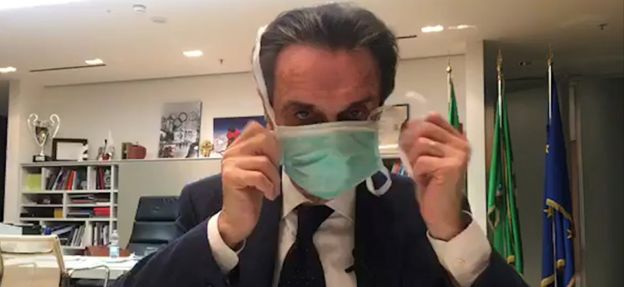 On Wednesday the World Health Organization (WHO) said that for the first time the virus was spreading faster outside China, where it originated.
Globally, more than 80,000 people in about 40 countries have been infected with the new coronavirus, which emerged in December. The vast majority remain in China.
Covid-19, the respiratory disease caused by the virus, has killed more than 2,700 people so far.
On a surprise hospital visit on Thursday President Macron warned: "We are facing a crisis, an epidemic, that is coming."
He was at La Pitié-Salpêtrière hospital in Paris, where a 60-year-old man carrying the new coronavirus died on Tuesday. There has been one other fatality in France – a Chinese tourist.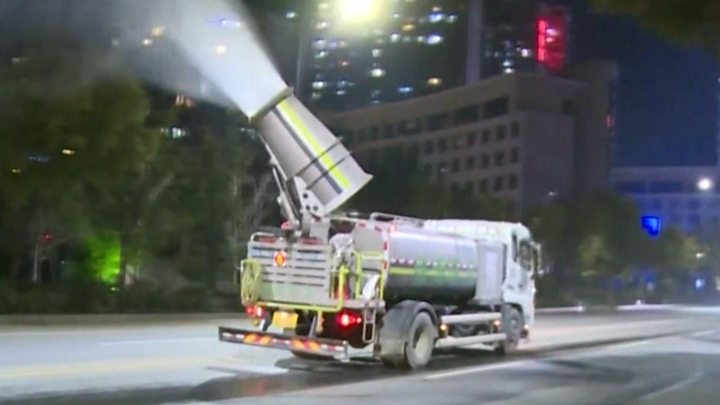 In Spain, a sudden rise in infections has triggered concern, but not panic, the BBC's Guy Hedgecoe reports.
A man in Seville got infected without having travelled abroad recently, suggesting that the virus has been present in Spain longer than thought.
In Tenerife, in the Canary Islands, a hotel with nearly 1,000 guests in it remains in quarantine. There are fears that Easter Week holiday events in Spain will be affected by coronavirus.
In further developments:
The first coronavirus cases have been announced in Denmark, Estonia and Romania
Romanian President Klaus Iohannis has urged Romanians not to panic, amid reports of anxious shoppers emptying supermarket shelves and some intimidation of Asian people
Two more patients have tested positive in England, bringing the number of UK cases to 15
Honved Budapest, a Hungarian football team, has temporarily suspended its Italian coach Giuseppe Sannino and his assistant Alessandro Recenti, fearing they might have had contact with Italian virus carriers
In recent days Austria, Croatia, Greece, Norway, Switzerland, Georgia and North Macedonia reported their first cases, many of them people who had been to Italy
What is the situation in Italy?
Schools, universities and cinemas have been closed and several public events cancelled. There are currently no more performances at Milan's famous opera house La Scala.
Eleven towns at the centre of the outbreak – home to a total of 55,000 people – have been quarantined.