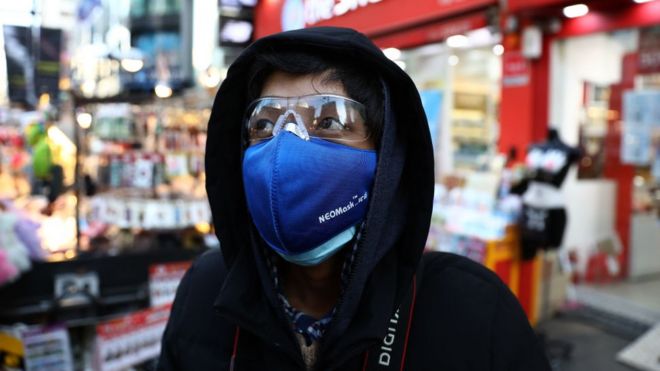 South Korea has seen by far the highest numbers of coronavirus cases outside of China – within a week confirmed cases jumped from a few dozen to more than 900.
The country had seemed well prepared and so the skyrocketing numbers have many asking how this happened – and whether a similar sudden outbreak could happen elsewhere.
In South Korea, more than half of the Covid-19 cases have been linked to a religious sect and its critics say the group's secretive nature helped the virus go undetected.
Why did the number of cases spike so suddenly?
Authorities have identified the fringe Christian group Shincheonji Church as being at the heart of this outbreak.
At their services in the south-eastern city of Daegu, members likely infected one another and then fanned out around the country, apparently undetected.
South Korean health officials believe that a 61-year-old member of the sect who last week tested positive for the virus was among the first to be infected and is now at the centre of their investigation.
The female patient initially refused to be transferred to a hospital to be tested and is known to have attended several church gatherings before testing positive.
Any large gathering in a confined space she would have attended – like a church service – would have likely led to further infections, health officials say.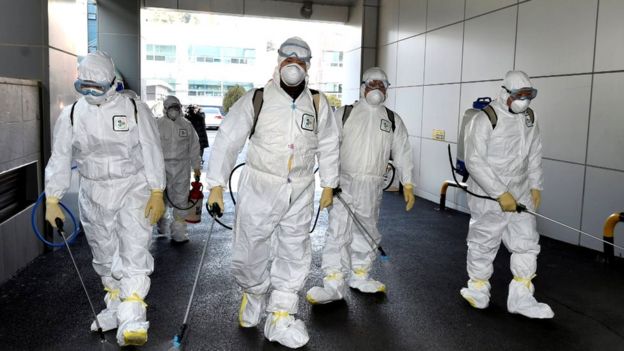 The director of the South Korean Centre for Disease Control, Jung Eun-kyeong, suggested at a press briefing that "there is a possibility that the characteristics of many people sitting close together in a very confined space and holding service for more than an hour" would have led to "a few who were exposed infecting many other infectees".
"The virus preys on our social habits and interactions," infectious disease specialist Dr Leong Hoe Nam told the BBC.
"There may be practices within a church – like weeping or the belting of songs – that would encourage droplet transmission."
Another cluster associated with the sect is at a hospital in Cheongdo where a large number of sect followers attended a funeral of the founder's brother over three days at the end of January.