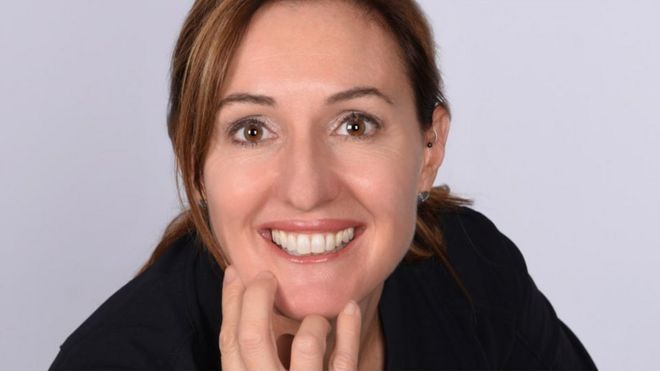 My Money is a series looking at how people spend their money – and the sometimes tough decisions they have to make. Here, Maura Hannon from Switzerland records her spending over a week and shares tips for saving.
Maura is 47. She lives with her husband, Martin, and three kids, Helena, 14, Flynn, 12, and Dylan, 11. She is an Irish-Australian who moved to Switzerland from Australia 15 years ago. She runs her own communication services business in the German and French bilingual city of Biel/Bienne.
She recently went head-to-head with another My Money blogger, Somi Ifeh in Nigeria, on World Business Report. You can listen to Maura talk about what she spent her money on this week .
Maura's week: Hot mineral spring baths, English lessons and chilli mussels

I'm the last out of the house and take the bus down to the pool. I buy my ticket with an app that rewards use with future price offsets, in combination with another Swiss concession, so I buy all public transport at half price. Cost: CHF [Swiss francs] 2.30, ($2.35, £1.80).
The best deal for me is to buy swimming classes in lots of 12 because they don't expire, and I can fit in going to several different class times according to my changing working week. Cost: CHF159
I catch the bus home after errands and eat the lunch I made in my weekly Sunday cook-up. Cost: CHF2.30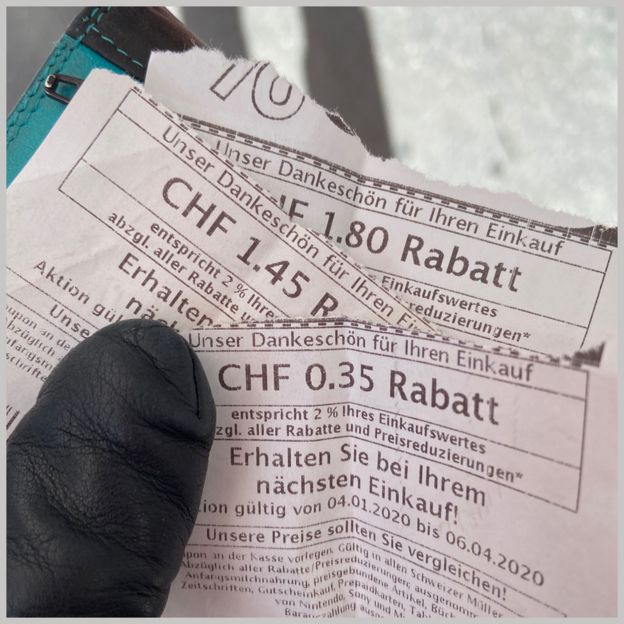 School kids normally come home for lunch for two hours, but today no one is home. Helena takes the lunch I made for her because she has an optional Italian class. Dylan eats a hot school lunch Monday, Tuesday and Friday. Flynn is disabled and he sleeps in an apartment at his school from Monday to Thursday. We are billed the costs for the boys monthly.
I work from home, make fresh focaccia bread to go with the homemade veggie soup and then drive to my orchestra rehearsal. To help learn French I play in a French-speaking orchestra which is a slower way to learn, but cheaper and more fun than classes as it costs me CHF100/year.
Total spend: CHF163.60 ($167.15; £127.95)

I was determined to send off a client project before lunch – which made me run a little late! I meet Helena and four other girls in my office in town for lunch today. We eat together and then I teach them English. I invoice the parents for the cost of lunch and lessons by semester. The bakery invoices me monthly.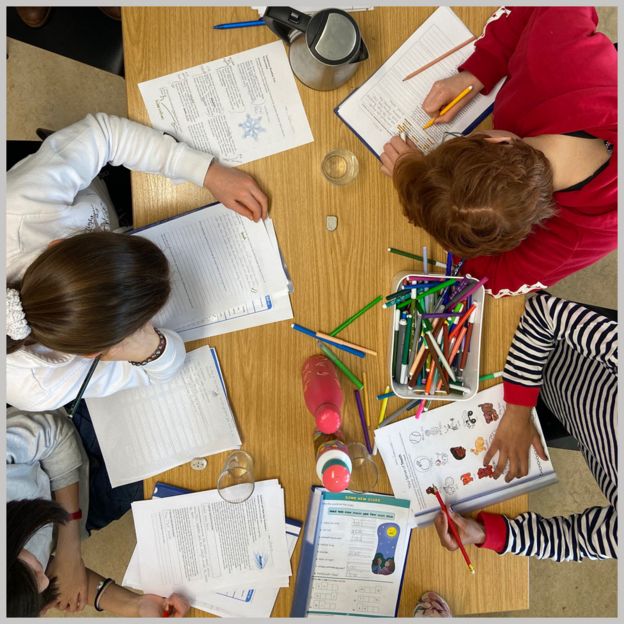 I normally walk to the office on a Tuesday, but because I was running late I drove and so I had to pay for parking. CHF4.00
At 16:00 I drive Dylan to ice hockey training 25 minutes away in a town called Münchenbuchsee. Because I am in the neighbourhood, I take the opportunity to buy a few items I know are cheapest at a farm supply store. CHF 37.20
Food costs are one of our biggest outgoings and I use the menu planning app Pepperplate to help. We do one large shop a week and then I try to keep shopping during the week to a minimum. The app helps to keep impulse buying down, as well as reducing food waste. But we are out of bread and eggs and I have to bring dessert for lunch tomorrow. I pick these things up at the local supermarket on the way home. CHF9.30.