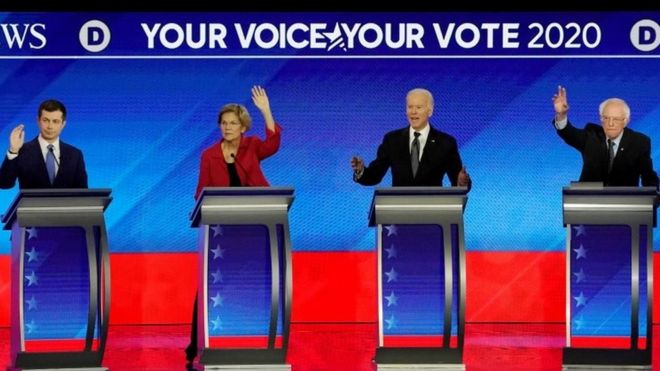 Four days after the Iowa caucuses descended into chaos and four days before New Hampshire holds its presidential primary, Democratic presidential hopefuls gathered in Manchester for their eighth debate.
It was a spirited affair.
Polls suggest the two candidates who finished near the top in Iowa – Pete Buttigieg and Bernie Sanders – are also vying for the top spot in New Hampshire. Not surprisingly, then, they were the targets of the sharpest criticism.
It was Buttigieg, however, who proved to be the most attractive target. The Sanders faithful are loyal and unlikely to waver. Buttigieg has been prying supporters from Joe Biden and Elizabeth Warren and blocking Amy Klobuchar's rise as a moderate alternative.